How exactly to Tool Facebook Messenger
This is how youd choose track whats taking place together with your kid. Myspace as well as other prominent social media marketing programs are common targets of bullies, scammers, and abusers.
Continue reading if youre questioning how to hack Facebook Messenger effortlessly in 2019 which is truly an effective method to sit protect on line.
Desk of articles
Hack Facebook Messenger
There are many reasons you might want to crack into someones Twitter. Certainly, myspace is a superb method to stay in touch with family and friends it has additionally starred host to cybercrime and cyberbullying. Really becoming increasingly very important to parents to keep track of these kids activity on the internet to be certain hes in safe palms.
One of the most vital factors why you should consider crack Messenger is mainly because it can be a life saver quite often, especially for parents whod choose to keep her teens secure online from risky third-parties and abusers before any such thing unforeseen happens.
Test our very own Facebook Messenger hack that will allow you to discover all incoming and outbound messages on someones Twitter. Tell us a lot more about two extremely popular fb hacking resources shopping nowadays as well as how you stand-to reap the benefits of using them.
Parts 1: how-to tool Someones Facebook communications utilizing Neatspys solution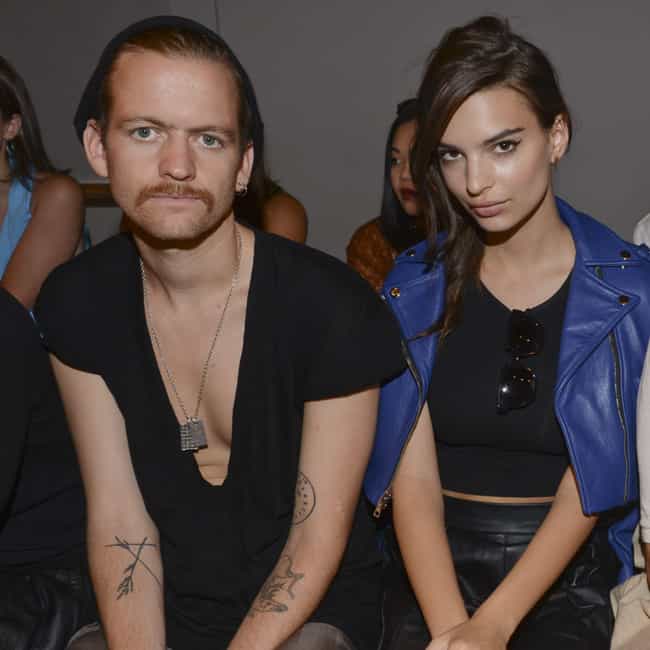 You don't actually need advanced equipment or deep technical know-how to crack myspace Messenger. We recommend trying the Neatspy software which is one of the more strong and adaptable fb hacker equipment designed for this extremely objective.
The secret to the power of this application is the simplicity of use in addition to feature-rich tools it delivers on the table.
1.1 The Neatspy app: Top Fb Messenger Tool
The Neatspy app is really quickly installed on any Android os equipment. It runs in stealth mode and will continue steadily to browse and deliver myspace communications without being identified.
You don't also should root the product. Merely install it and tend to forget they. You receive all monitoring information provided straight to your panel remotely. This is exactly, indeed, the greatest advantage of using this application. You do not have any hacking or technical expertise to be able to hack myspace Messenger.
Another function you need is the Neatspy Android os Keylogger that could bring someones Facebook code and login name without changing they. This is certainly one other way for you really to crack myspace effortlessly.
Straight from the targets connections to exclusive and team chats, Neatspy produces every thing apparent along with its smart interface enhanced for fantastic user experience.
1.2 Neatspy Myspace Hack Software Services
See all emails: it's easy to review all myspace emails using the Neatspy application. Whats great in regards to the app is you should be able to read all communications both personal and cluster chats also the your being got and sent.
Enjoy connections: it will be possible observe the data regarding the profiles of all people anyone becoming investigated has contacts with. A powerful way to determine suspicious people who is probably not the most effective for your kid to interact with.
Extract code: The Neatspy application enables you to basically crack myspace Messenger. Obtain entry to all qualities quickly and quickly. This can be furthermore facilitated from the Neatspy Android Keylogger.
Discover all media: Neatspy in addition offers usage of all photos and films provided by the target people getting examined because of the rest. An ideal way to see if somethings incorrect.
No rooting/jailbreaking: The best thing about the Neatspy app would be that you do not have to get associated with complicated tasks such as rooting or jailbreaking the goal cellphone initial. You merely install the software and erase the symbol post-installation. Thats they!
Stealth mode operation: Should youve started curious simple tips to crack someones fb Messenger cost free, Neatspy is a perfect ways because it just lets you monitor all social media in the target equipment but works covertly during the stealth means. After installations, the application icon is actually automatically removed through the room screen.
1.3 just how to hack Facebook Messenger with Neatspy software easily
Permit us to see the methods tangled up Plenty of Fish vs Zoosk prices in having your Neatspy system installed and operating within a few minutes.
Step one: join a Neatspy membership on your system.
Step 2: apply the Neatspy Android software about target unit. In the event the target product is an iPhone, no set up is required! You simply need the iCloud qualifications.
3: Begin monitoring all social networking on Neatspy dash. Just go directly to the keylogger to have the Facebook code or check out the Social software tab.
Thats it! Youre now able to scan anything regarding the target individuals personal side and that can always scrutinize all activity.
Part 2: How to Hack into Someones fb Messenger utilizing FlexiSPY solution
FlexiSPY is also outstanding myspace code Cracker which enables that hack Twitter messenger. Not only will you be able to hack the target individuals myspace Messenger and record his ideas through keylogger, but you can also tune in to your real time and capture photographs through the mobile digital camera.
The app are, surely, very powerful and gives your many attributes however it is furthermore pricey. If price is no criteria for you, see you will must also root or jailbreak the unit before you could put in the software.
This could be a theoretically involved process which a lot of users, specially beginners, will dsicover daunting.
Summary
If whatever youve become shopping for is how to hack Twitter Messenger, look no further than the Neatspy application helping to make the method simple and easy quickly. You're getting were only available in no time at all and may always catch all suggestions required without rooting or jailbreaking the unit!